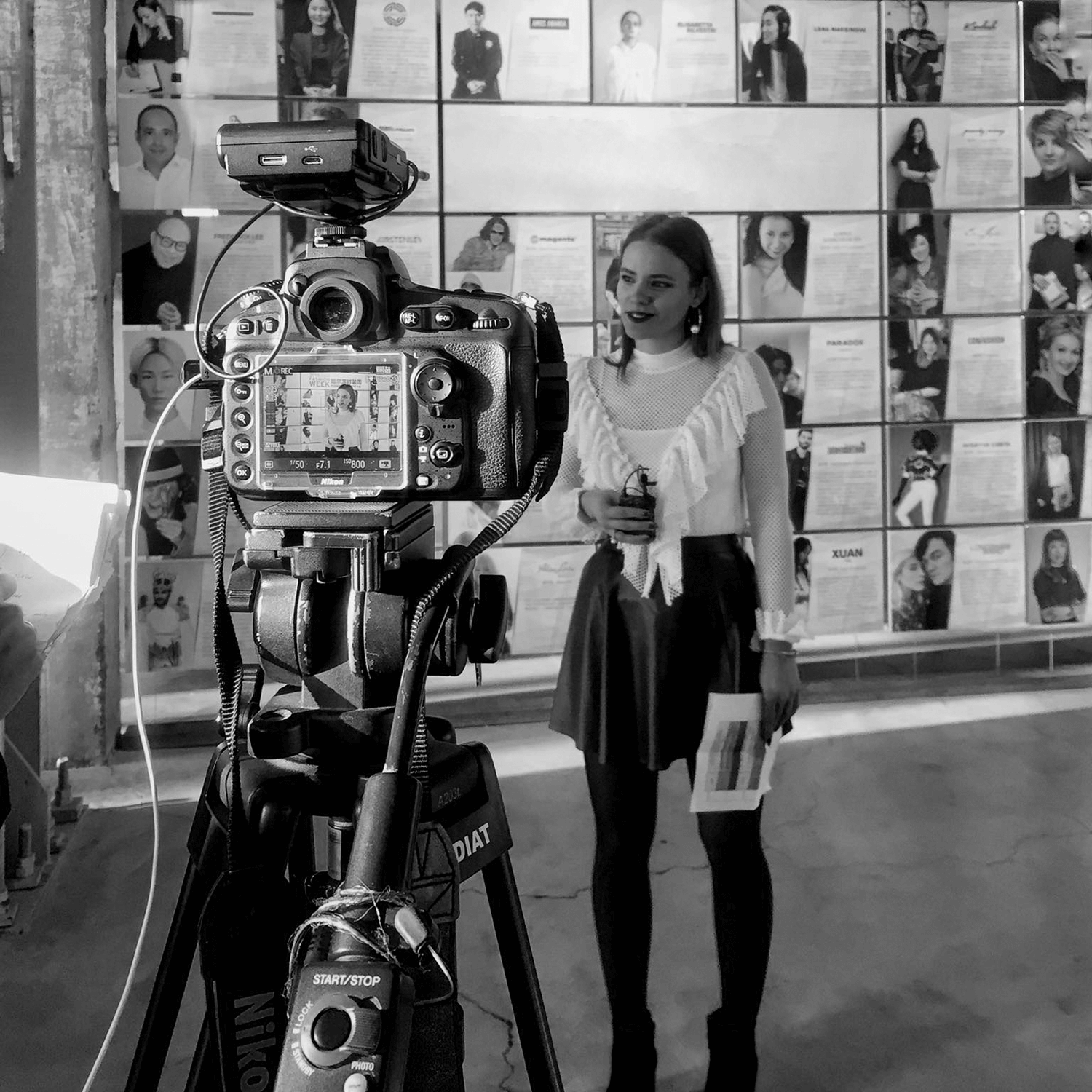 The Designer
Diellza Krasniqi better known by her artistic name Dejzi from Kosovo has grown up in a family where clothes making and designing were not only a family business but also a familial passion.

Dejzi's grandfather ran a cloth and fabric store, her grandmother was an avid sewer with a dedication for designing, and her mother growing up in such an atmosphere, always provided gifts in the form of different clothing with a unique touch for family members.
Constantly being around different fabrics, clothes, and tools, Dejzi found herself at a young age mingling around and piecing together little creations that would spark her affection for designing. As time passed, Dejzi refined her taste and techniques, gaining praise from family and friends.

While completing her university studies, Dejzi decided to open her own studio where she could channel her passion for designing and creating into artistic products.

"I really wanted to continue a family legacy, and even more so, share my creations with the rest of the world and not only for myself."

inspire, innovate and act.
The studio has provided Dejzi with the space and the environment where her creativity and devotion could be fully expressed. Through this space, Dejzi has been able to create garments that transcend just fashion. Her works have become pieces of memorabilia for many people, where the garments are reminiscent and synonymous with beautiful moments.

While presenting her different seasonal collections to the public through several fashion weeks, Galaxy collection was remarkably well received on which occasion it appeared on Vogue the prestigious magazine for talented and successful designers.While inspiring many artists as musicians, actresses, tv show moderators, Dejzi gives pleasurable experiences on unique creations to celebrities constantly.

Dejzi's studio is constantly growing and so is Dejzi herself. Today, Dejzi is continuously gaining a fanbase across all social media platforms and the studio has sold garments in over 40 countries.

To reinforce and grow her knowledge, Dejzi continued to complete fashion courses in London after completing university in Prishtina, Kosova.

"I want women to feel timeless in a Dejzi Creations,
I want them to be enchanted, confident, and excited."

Dejzi and the studio strive to always be
a source of limitless creativity and innovation!

Designed in Kosova
All of our garments are proudly designed and made in Pristina, Kosova